Home | Sunchild Mission | Outreach | News Updates | Devotions | Pictures of the week
Sunchild News - July 2009
www.arcticoutreach.org e-mail rinker@arcticoutreach.org
---
This is Dick Nukon in front of his house. This is where I stayed when I was at Old Crow.
This is a typical "street" in Old Crow. There are no cars there because there are no roads into the village.
This is the only store in Old Crow. Instead of cars, everyone uses snowmobiles.
This is the Hajan Family in Whitehorse where we stay on our way through. Norm is the pastor of the Nazarene church in Whitehorse. Beside Jean-Luc is Daniel, Sharkis, Liz, Norm, and Heather.
The next two pictures are of buffalo along the Alaska highway on the way up to the Yukon before we got to Whitehorse. It is dangerous at night because they are right on the road, so we like to cover this stretch of road in the daylight. You can see that by April most of the snow is gone this far south, but in the high Arctic it is still winter time.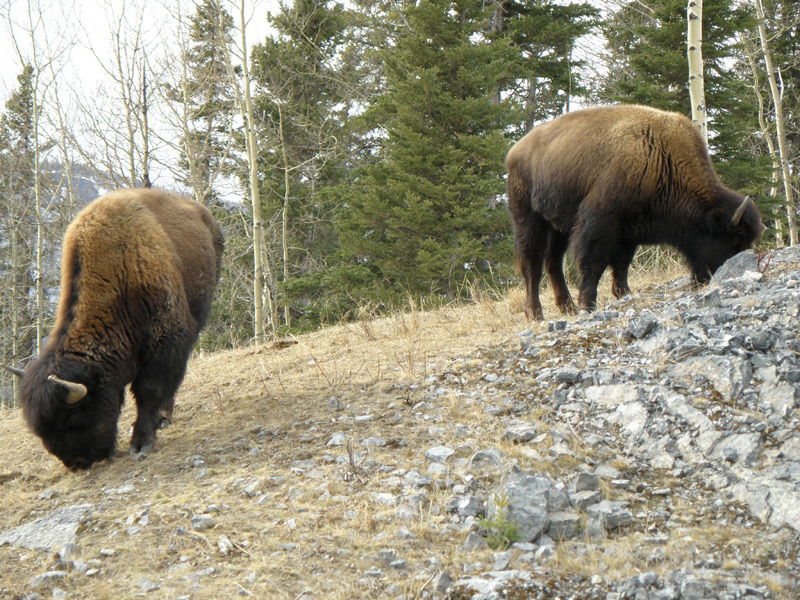 Home | Sunchild Mission | Outreach | News Updates | Devotions | Pictures of the week